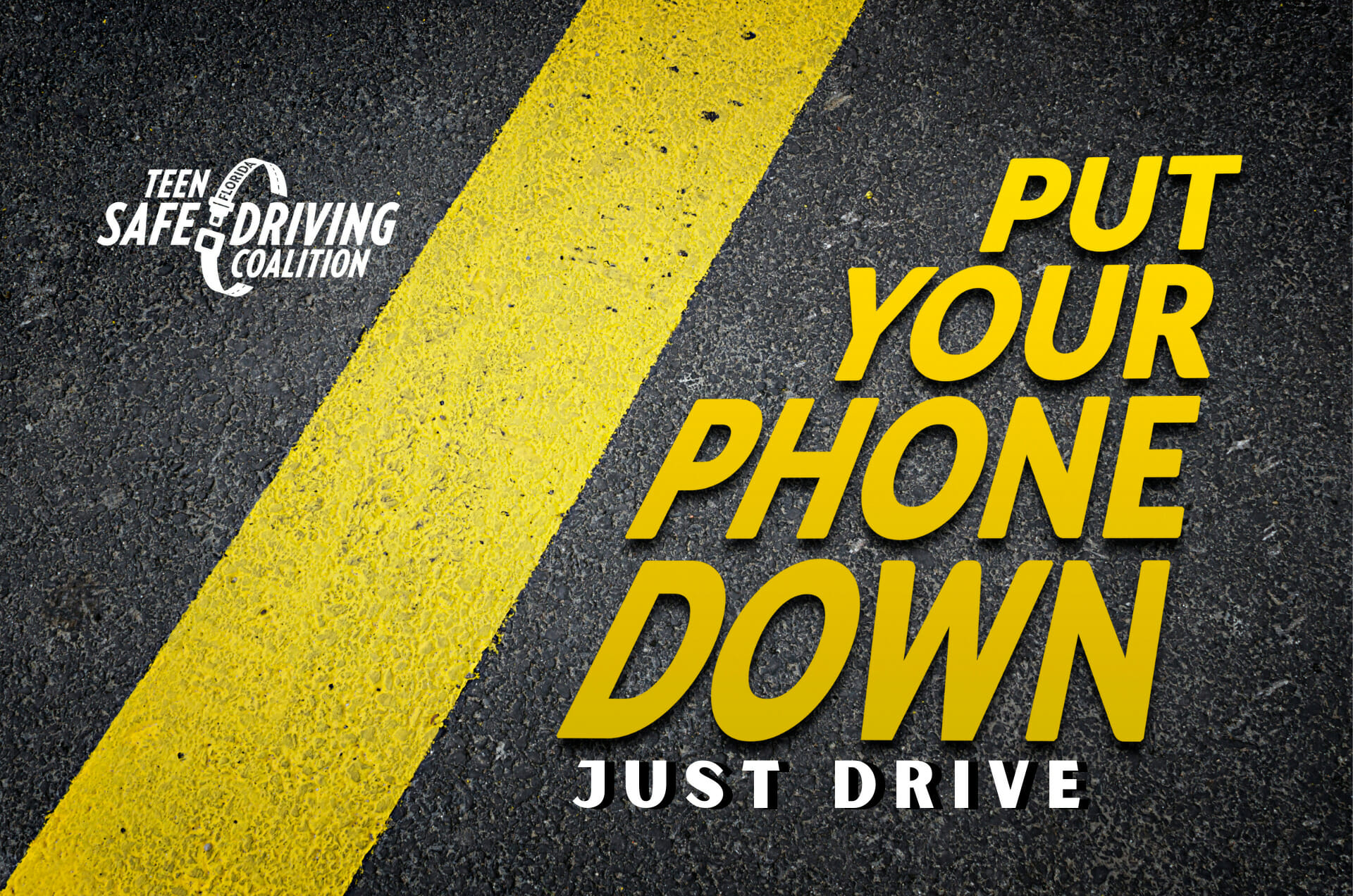 Texting Bans Save Teens Lives, New Study Finds
When laws that ban teenage drivers in the United States from texting, using hands-held phones and engaging in other distracted behavior are implemented, they work. It's important, as motor vehicle crashes continue to be the leading cause of death among teens in this country, and distracted driving is known to increase the crash risk for all drivers.
Those are the highlights of a new study that set out to determine the link between state distracted driving laws and fatal crash rates involving 16- to 19-year-old drivers.
"Distracted driving is dangerous, in fact — fatal, especially in young drivers," Michael R. Flaherty, a pediatric critical care physician at MassGeneral Hospital for Children in Boston and lead author of the study, told Forbes in an interview."This is the first study that looks at that age group as it relates to motor vehicle crashes."
"Distracted Driving Laws and Motor Vehicle Crash Fatalities," published in the journal Pediatrics in June, found that states with primary texting bans had significantly lower crash death rates overall involving teen drivers.
Researchers analyzed 38,215 fatal motor vehicle crashes in the U.S. involving teen drivers and passengers between 2007-2017, based on federal data. Deaths involving teenage drivers increased with each year of age; they were highest for 19-year-old drivers.
The number of states with any type of distracted driving law increased from 15 in 2007 to 47 in 2017, the time period of the study. Rates of fatal crashes involving 16-19 year old drivers decreased by nearly a third during that time. Primary laws were most effective, but states with secondary laws also experienced a lower death rate than states with no laws at all. In addition, primary and secondary texting laws were associated with a reduction in teenage passenger deaths.
(Primary laws allow police officers to stop and cite motorists solely for a particular offence; secondary laws only allow officers to enforce the law if the driver has been pulled over for another violation first.)
"Currently, there is no law on the books" that bans all distraction, Dr. Flaherty said.
The Governors Highway Safety Association notes that no state bans all cell phone use, including hands-free, for all drivers. Texting is banned for all drivers in 48 states and the District of Columbia; Missouri allows adults to text, but prohibits those 21 and under to do so; and Montana is the only state that allows all drivers, including teens, to text while driving, according to the Insurance Institute for Highway Safety.
Dr. Flaherty said it was essential that all drivers refrain from texting and other distracted driving behavior when behind the wheel. It saves lives and provides a good example, particularly for children and teens, who often emulate their parents' behavior. "We should be guilting each other," he said, and expressed the hope that distracted driving will one day be taboo and have the same stigma that drunk driving has currently.
As rates of motor vehicle crash fatalities are rising in teenagers, advocating for and implementing effective primary legislation banning hands-held cell phone use for all ages in all states "will be an important part of reversing this trend," the researchers said.
"No one should use a mobile device in a car when driving," Dr. Flaherty added. "All distraction is bad." Bluetooth, speaker phones, other devices as well as hands-free cell phone use, he said, "give a false sense that they are safe, when in fact they are not."
For information on how to access the full study, click here.
---
Author Credit:
Tanya Mohn covers road safety and consumer travel issues for Forbes. She is a regular contributor to The New York Times, and has reported for the BBC, NBC News, ABC News, PBS, HBO and CNBC. She recently received an International Center for Journalists' World Health Organization Safety Reporting Fellowship, and an award for her road safety reporting from the Association for Safe International Road Travel (ASIRT). Follow her on Twitter or LinkedIn. Check out Tanya's website.
Original Post by Forbes: https://www.forbes.com/sites/tanyamohn/2020/07/19/texting-bans-save-teens-lives-new-study-finds/?fbclid=IwAR2AvFTv4KPukj5wEygqCe6eJGA9kArZUdr7NtHm0DnJt5zk4tqSegFgY8c#449e6f466c23