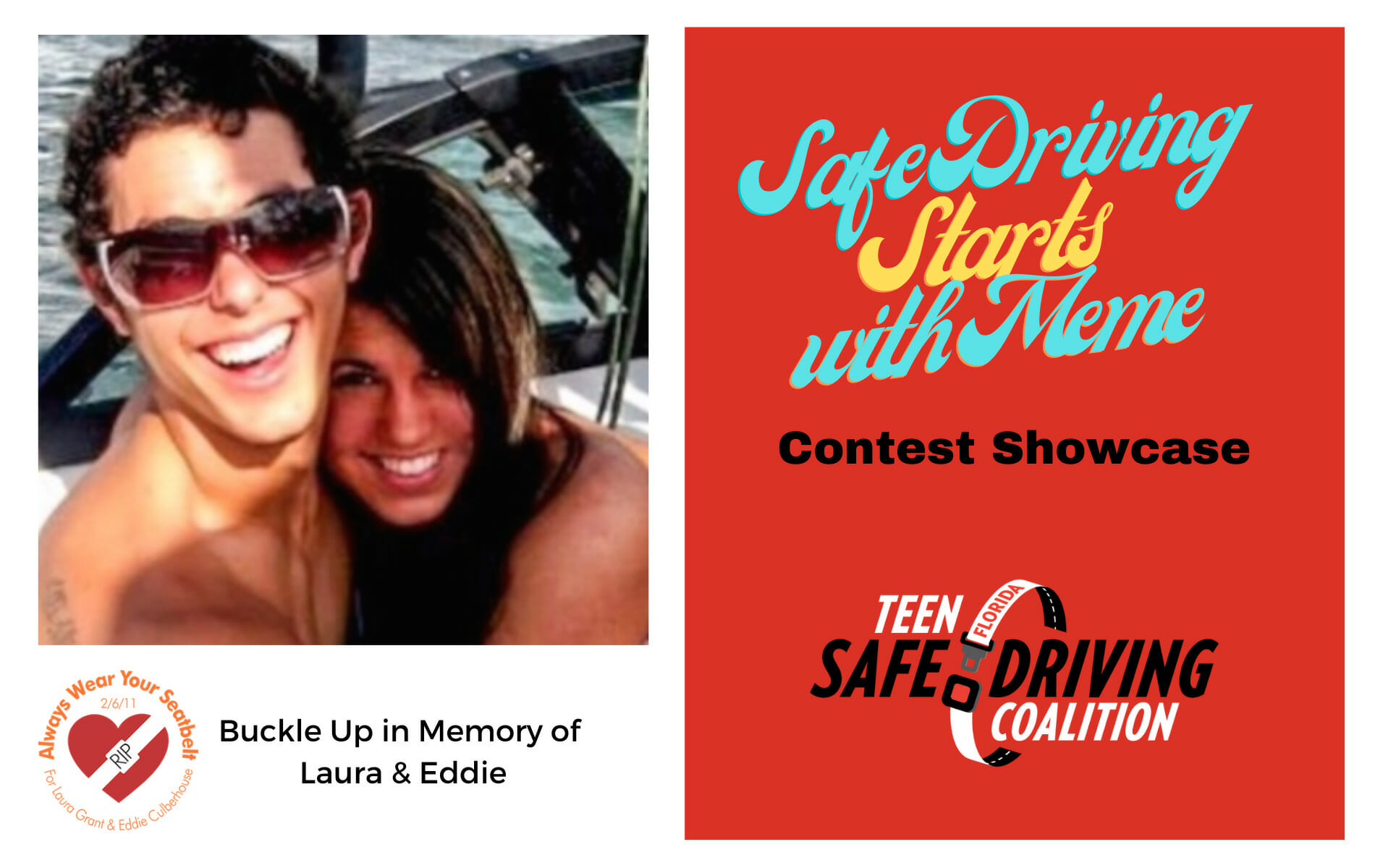 Meme Contest Showcase
Teen Driver Safety Week was in October and the Florida Teen Safe Driving Coalition ran a meme contest that was open to all students of Florida high schools. The Safe Driving Starts with Me(me) Contest gave cash prizes for the selected winning submissions. And, internet meme fame for everyone who participated!
The purpose was to help raise awareness of safe driving behaviors among teen drivers. Participants were encouraged to submit memes on various safety subjects such as seatbelt safety, distracted driving, and impaired driving. Of course, simply communicating a message of overall safe driving was also appreciated!
We're in awe of all the wonderful submissions we received. Thanks to all the students across Florida who participated and helped make the contest such a success. Special thanks to Florida Virtual Schools too!