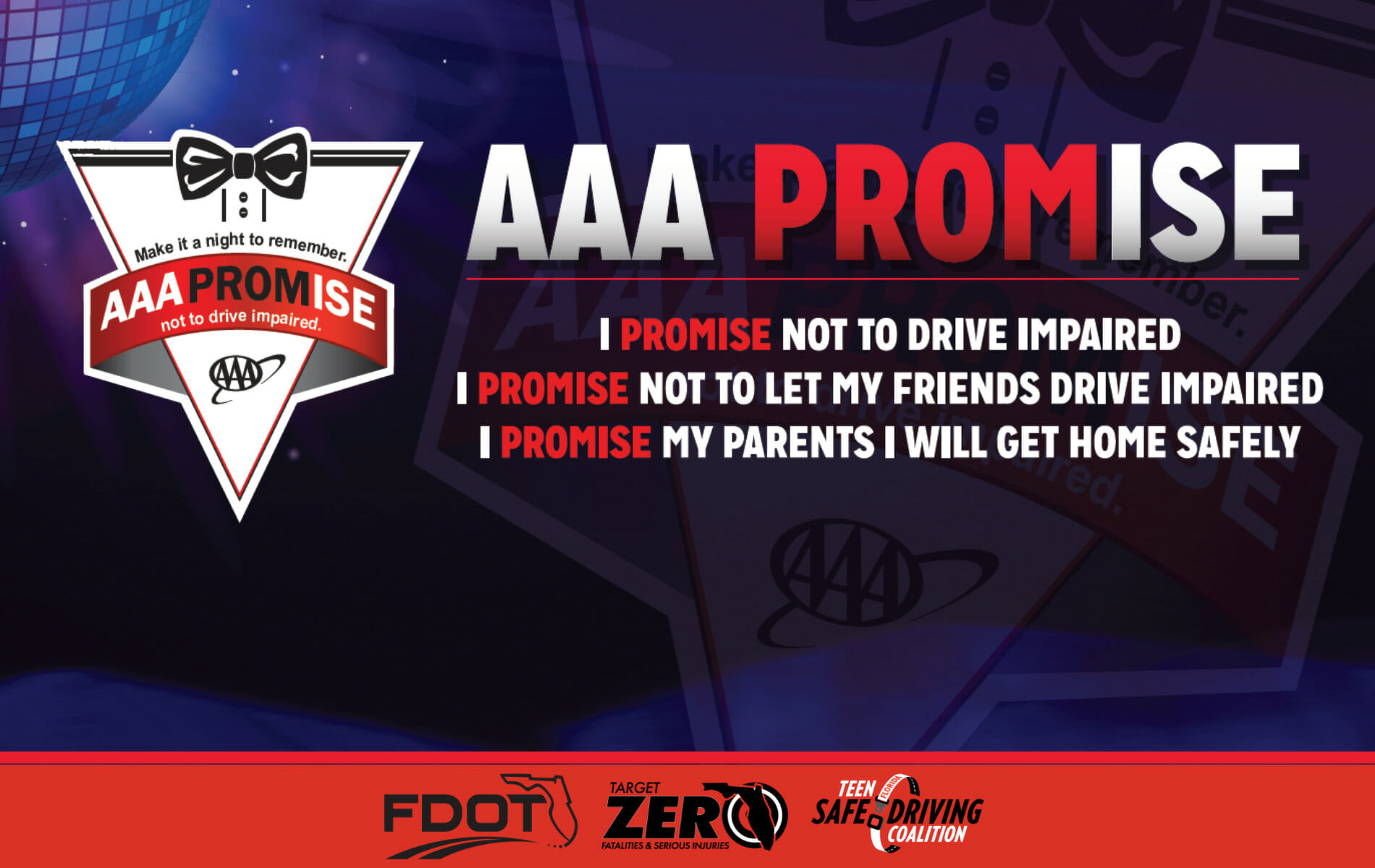 FREE AAA PROMise Kit Now Available
The AAA PROMise program aims to help keep teens safe as drivers and passengers during prom and graduation season, when many teen-related crashes occur. The program helps to raise awareness about the dangers of driving impaired – from alcohol, marijuana or any other drug – as well as distracted driving.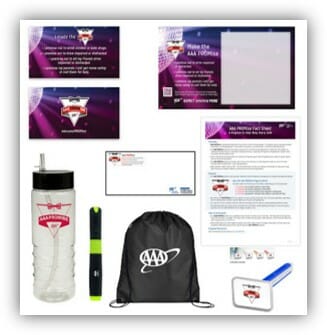 FREE AAA PROMise kits are available to high schools in Florida!
Please visit AAA.com/PROMise to learn more about the program and request your toolkit containing the following items* for use with students:
Fact Sheet/Resources – Overview of the AAA PROMise program and useful information for making it a success
Pledge Banner (one/kit) – Used to gather each student's commitment to making the AAA PROMise.
Drawstring Bags (pack of 20) – Perfect for event planners to use throughout the prom season
Water Bottles (pack of 20) – Can be used by event planners or as a reward for student participation
Highlighter (pack of 50) – Serves as a student reminder of their promise to make safe decisions.
Additional Giveaway (pack of 50, contents vary) – Great as a AAA PROMise keepsake from prom/graduation
Limit is 1 FREE kit per school.
*Items may vary depending on availability.